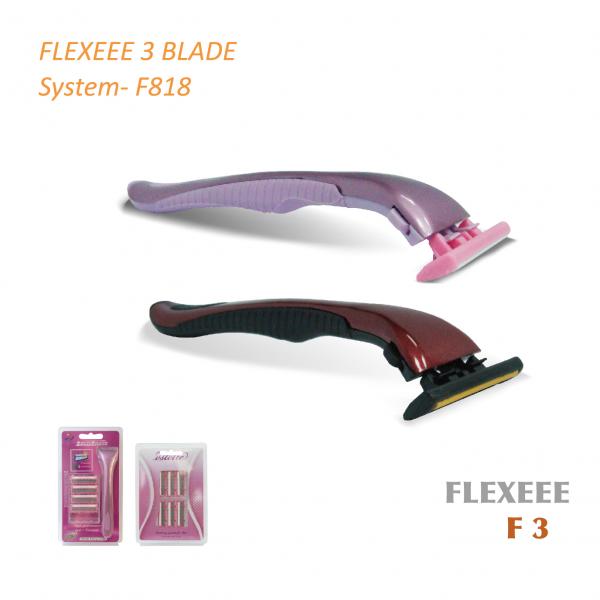 Item: F818
■ Three Premium coated anti-drag blades for close, Smooth
and comfortable shave
■ Moisturising lubricant strip with Aloe Vera and Vit. E
■ Micro Flexeee guard prepares beard for shave
■ Removable cartridge for easy manoeuvrability
■ HIgh quality handle with Metal + Rubber grips
Item: M5 ■ 5 Blade Razor Shaves close for a super smooth shave with… Guardian Trimmer blade for ...

Item: F515 ■ Three premium coated anti-drag blades for a close, gentle and comfortable shave ...

Item: F715 ■ Unique pivot shaves to the contours of your face ■ Anti-drag blades with Tit...